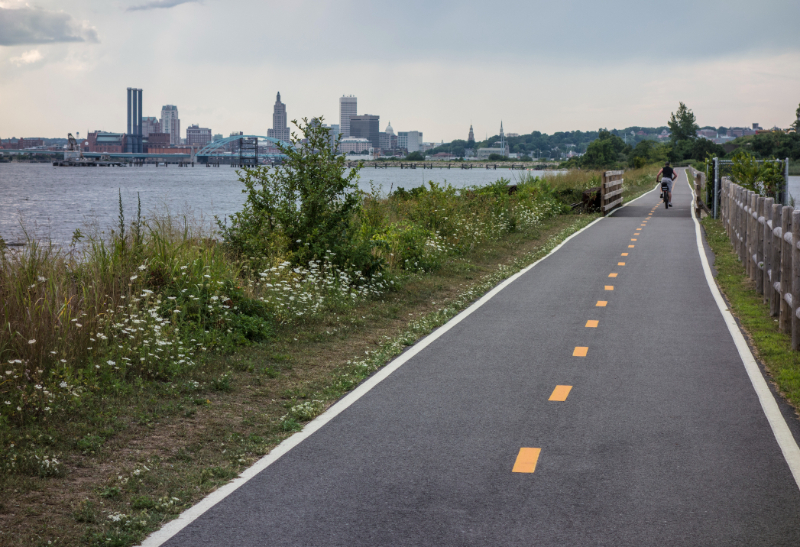 The city of East Providence is located between the Providence and Seekonk Rivers to the west, the Seekonk area of Massachusetts to the east and the town of Barrington, RI towards the south. This relatively small city has a population of 47,000 and is roughly 13.5 sq miles consisting of the following villages of East Providence City Center, Riverside and Rumford. In the Southern part of East Providence, Riverside was a local tourist attraction in the late 19th and early 20th Century due to the Crescent Park Amusement Park and was known as the "Coney Island of the East" and was in operation until 1979. Although the park is now gone, the famous Crescent Park Carousel, built in 1895, has been preserved and is still up and running every summer.
The village of Rumford to the north was famous for Rumford Baking Powder which was manufactured there at the Rumford Chemical Works and was named after Sir Benjamin Thompson, Count of Rumford. Today Rumford is home to Wannamoisett Country Club established in 1898 which hosts the Northeast Amateur Invitational Golf Tournament every year.
East Providence has experienced an array of new economic development projects along the city's waterfront district over the past 10 years. With the opening of University Orthopedics' 90,000 square-foot state of the art medical facilities at Kettle Point and the recent decision to move forward with allowing the city to host seasonal concert venues on the waterfront at Bold Point Park, as well as various other economic development plans in the works, the city of East Providence is thriving and growing.
Additionally, the city recently completed a state-of-the-art 300,000 SQFT East Providence High School. The $190 million school features ten science labs, 900 seat auditorium, modern science labs, interactive learning centers, digital music labs and offering everything from college bound to classes to vocational tracks, offering an array of different programs for students from all over the area.

Sorry we are experiencing system issues. Please try again.